The 50 YEAR Roof That Saves You THOUSANDS!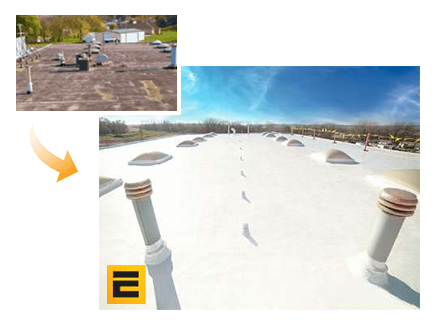 For Flat Roofs:
NO TEAR-OFF or Replacement Needed
100% Sealed & Leak-Proof
GUARANTEED For 50 YEARS
Get An

Instant
"Satellite Quote"
of
Your Flat Roof
NOW
!
Select Your Roof Type:
Search Your Address
We'll survey your roof from satellite images and deliver your free estimate in less than 60 minutes!
Please type your address here.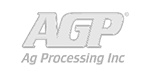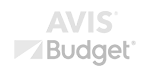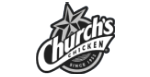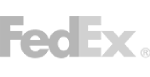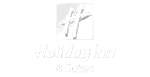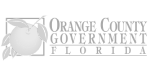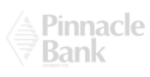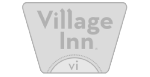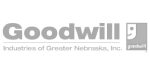 A Better Alternative To Spray-On Roofing
EverSeal offers San Antonio an alternative roof coating to replace traditional spray-on roofing. Plus, it's guaranteed for 50 years!
We will not mince words: While spray-on roof coatings might work temporarily, they are likely to fail in the long term. A single rusty screw or twisted flashing can cause a spray-on roof to fail. Likewise, the coating can crack when the roof expands in high heat conditions. Spray-on roofing repairs are too thin to offer the same protection as EverSeal roofs. They also won't hold up under extreme heat, cold or wind damage.
Spray-on roofs require endless repairs, and over time, you'll eventually tire of having to pay for repairs. Spray-on roofs are thin and difficult to apply evenly. They also crack, become brittle over time, and eventually degrade. Spray-on roofs must be applied in a low-wind environment else the product could drift and coat nearby surfaces leaving you liable for damages. All of this means that buildings in San Antonio need rubber spray or elastomeric roofing alternatives that overcome these flaws.
EverSeal is unlike any other roofing product you have ever seen. EverSeal is not something you can buy off the shelf and spray from a hopper. You need something stronger and more durable to keep the weather from damaging your roof. Our unique combination of quartz and natural minerals is too thick for a hopper to handle.
To avoid sealing in damage or debris from previous repairs, we first clean and prepare your San Antonio roof for coating. We reinforce the perimeter and any roof areas with pipes, vents or other protruding material. This is 80% of the work we do when repairing a roof. To ensure the effectiveness of our EverSeal System, we are thorough and use your old roof to build upon. This gives us a solid foundation that allows us to apply a superior roofing system that will last 50 years.
Contact us today to schedule your free estimate. We would love to show you how our leak-proof roof coating will protect your San Antonio building.
Your Instant Estimate + Cost Savings Report Is Only A Click Away
Please type your address here.
We'll survey your roof from satellite images and deliver your free estimate in less than 60 minutes!