The 50 YEAR Roof That Saves You THOUSANDS!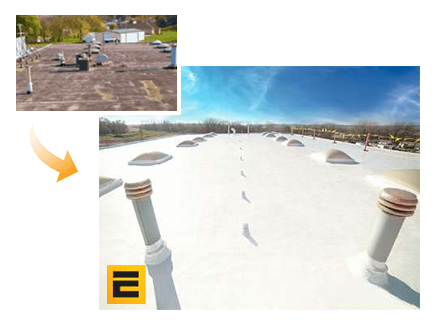 For Flat Roofs:
NO TEAR-OFF or Replacement Needed
100% Sealed & Leak-Proof
GUARANTEED For 50 YEARS
Get An

Instant
"Satellite Quote"
of
Your Flat Roof
NOW
!
Select Your Roof Type:
Search Your Address
We'll survey your roof from satellite images and deliver your free estimate in less than 60 minutes!
Please type your address here.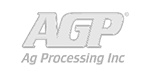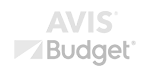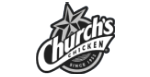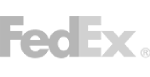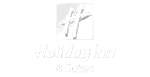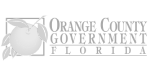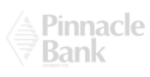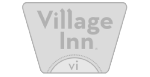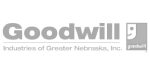 Signs Your Dallas Flat Roof Needs Repair
Are you dealing with frequent flat roof repairs? If so, you understand roof repairs are only temporary before another issue happens. That's why the team at EverSeal offers a unique system that can permanently fix a flat roof in Dallas. The EverSeal system delivers high-quality and long-lasting protection for your Dallas flat roof, so repairs can be a thing of the past.
Signs Your Flat Roof Needs Repairs
Whether you have a residential or commercial flat roof, it will need to be repaired at some point, and sometimes those repairs are frequent and costly. Signs that you need roof repair in Dallas include flat roof cracking, bubbles, and leaking.
Excessive Leaks and Moisture
When it rains, roofs are designed to allow the water to run off. However, moisture lingers on flat roofs, causing ponding, which leads to mold growth and weakened areas. This issue can eventually lead to a full roof replacement.
Tears or Cracks
Sometimes it's easy to tell if you have tears or cracks in your flat roof because water will leak through. If you notice cracking in your Dallas flat roof but don't address it, the water can absorb into the plyboard and harm the stability of the roof. If the cracks are small, you can make repairs, but the problem may return. Once water or air gets underneath your flat roof in Dallas, bubbles can form, indicating the roof has been compromised.
Damaged Topcoat
A sure sign of a damaged topcoat on your roof is a flapping or whistling sound. On a rainy, snowy, or windy day, water and debris can creep under the topcoat and damage the protective layers underneath.
We Can Help Extend Your Flat Roof's Lifespan
The EverSeal System will extend the lifespan of your flat roof, eliminating the need for repairs. Since the EverSeal formula contains quartz, this silica-based system provides weather resistance to the elements and lasts for at least 50 years! Our thick, airtight formula can give your flat roof ultimate protection and give you priceless peace of mind.
Contact EverSeal for a Free Quote!
If you've noticed your flat roof in Dallas cracking or bubbling, EverSeal has what you need to make a permanent fix. Contact us today to learn more about how we can help you extend the life of your flat roof in Dallas—and make flat roof repair a thing of the past!
Your Instant Estimate + Cost Savings Report Is Only A Click Away
Please type your address here.
We'll survey your roof from satellite images and deliver your free estimate in less than 60 minutes!