The 50 YEAR Roof That Saves You THOUSANDS!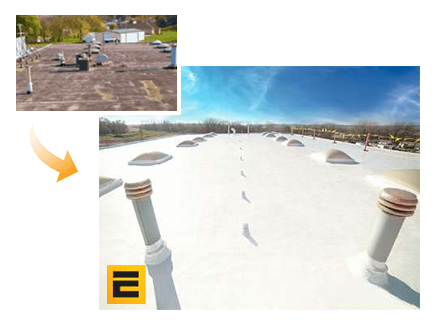 For Flat Roofs:
NO TEAR-OFF or Replacement Needed
100% Sealed & Leak-Proof
GUARANTEED For 50 YEARS
Get An

Instant
"Satellite Quote"
of
Your Flat Roof
NOW
!
Select Your Roof Type:
Search Your Address
We'll survey your roof from satellite images and deliver your free estimate in less than 60 minutes!
Please type your address here.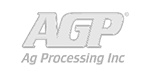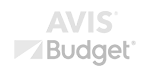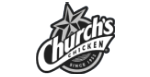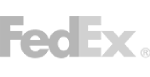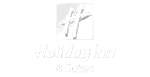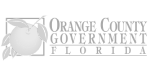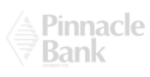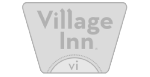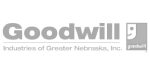 A Unique Alternative To Spray-On Roofing
EverSeal offers Denver an alternative to rubberized spray foam and other types of traditional spray-on roofing. Plus, it's guaranteed for 50 years!
Most Denver roof coatings are temporary and can fail quickly. Spray-on roofs can fail with a single screw, twisted flashing, or seam failure due to roof expansion under extreme heat. Spray-on roofing is too thin to provide the same protection as the EverSeal System. It will also not hold its integrity in extreme temperatures, extreme cold, wind, or debris.
Spray-on roofs are also subject to a lot of repairs, and after a while, you will tire of paying for these repairs. Spray-on roofing materials are thin by nature and can be difficult to apply evenly. Over time, they will crack and become brittle. Spray-on roofs are not recommended for use in windy conditions since the spray can travel to areas you don't wish to cover, making you responsible for damage.
EverSeal's roof coating solution offers Denver something that is truly is unique in the industry. EverSeal can't be purchased from the supermarket shelf and you can't spray it from a hopper. You want something that can withstand the elements and keep your roof from being damaged by water and weather. Our durable mixture of quartz and other minerals is too thick to flow out of a hopper.
Cleaning and preparing your roof for the EverSeal System is essential to avoid sealing in debris or damage from an earlier repair. Our Denver roof coating experts will reinforce any areas where pipes, vents, or any other material protrude from the roof. This constitutes about 80% of our roof repair work. It is important to be thorough, so we can use your existing roof as a foundation for our EverSeal System. Once we confirm we have a strong foundation to build upon, we are able to apply our superior roofing solution that can last for 50 years!
Call us today for a free estimate. We are happy to discuss all details about how we will install our 100% leak-proof roof system.
Your Instant Estimate + Cost Savings Report Is Only A Click Away
Please type your address here.
We'll survey your roof from satellite images and deliver your free estimate in less than 60 minutes!